[ad_1]
Vice President Yemi Osinbajo represented President Buhari at the inauguration on Saturday of Mr. Carlos Vila Nova as President of the Democratic Republic of São Tomé e Príncipe.
The 65 year-old Carlos Manuel Vila Nova is São Tomé's fifth president.
He served as the minister of Public Works and Natural Resources (2010–2012) and minister of Infrastructure, Natural Resources and the Environment (2014–2018) in successive governments of Prime Minister Patrice Trovoada.
He was the Independent Democratic Action candidate for the 2021 presidential election.
On 6 September, he was declared president-elect of São Tomé and Príncipe, receiving 58% of the vote and defeating Guilherme Posser da Costa of the MLSTP/PSD.
Tolani Alli shared some photographs from the event: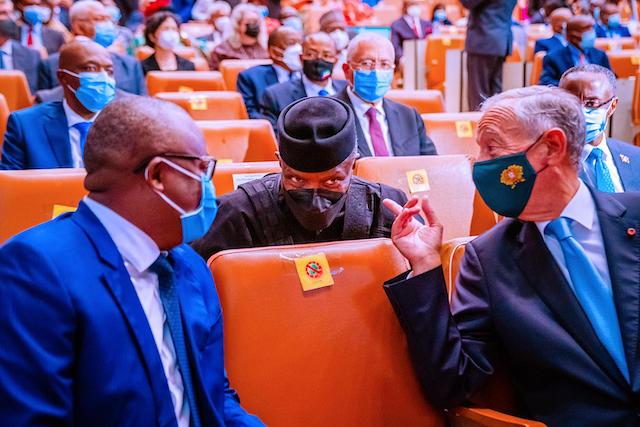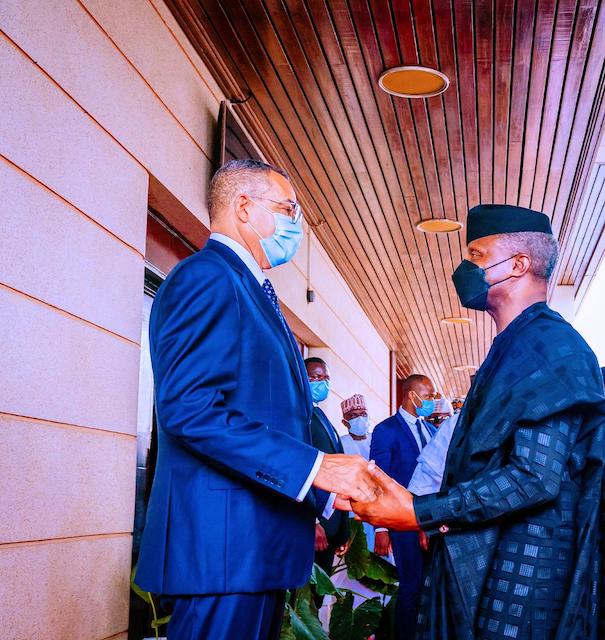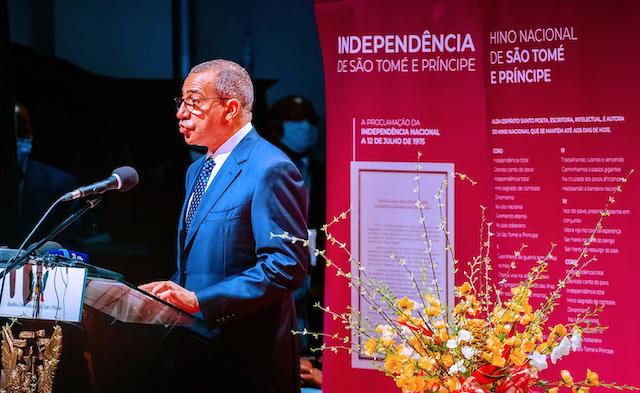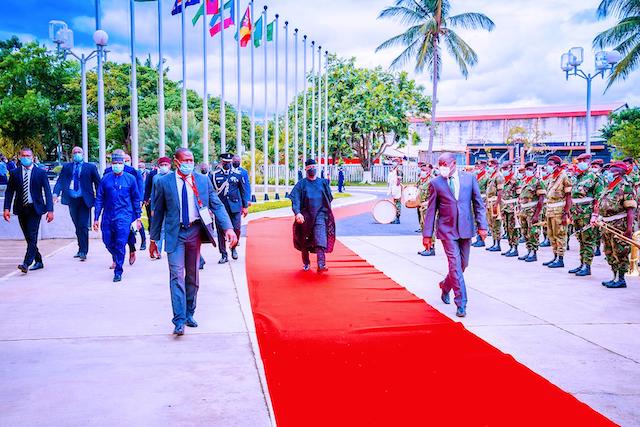 [ad_2]